Well, we did it!
We won the Cincy Blues Challenge as a Duo. :)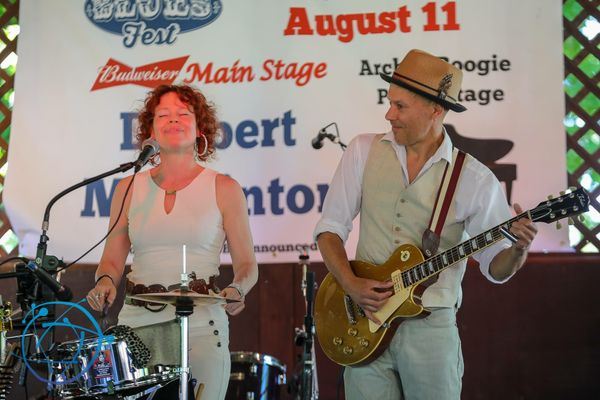 photo by Kelly Thornton
So excited to go back to Memphis for the 35th International Blues Challenge (IBC) January 22-26, 2019. If you love the blues or music in general, this is a great experience to be a part of, as a competitor or music lover. Beale Street is full of music all day and night in every restaurant and music venue. If you're interested, book your hotel early!  Blues Foundation for more info!
Competition was stiff. Every group that competed was strong. I was especially impressed by all the singers. We had only 15 minutes each to show them our knowledge of blues and originality on stage. We also competed as a combo with me on my drum setup, Dan Sagraves on upright bass and Ricky Nye on keys. Honestly, we wish we could go as a combo because we love playing with a strong rhythm section and Ricky Nye, well, Ricky Nye is top de top! We finished 4th behind really strong groups! Not bad. :) Johnny Fink and the Intrusion took it home and will represent Cincy in the IBC as a band! See ya in Memphis guys!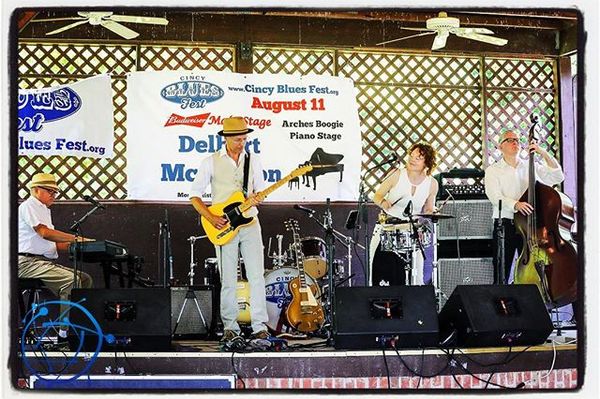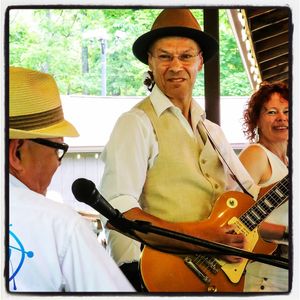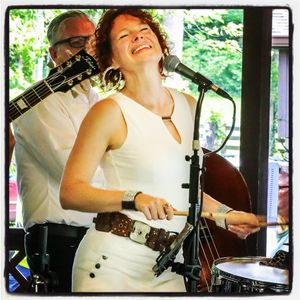 Don't get me wrong we're GRATEFUL to represent Cincy Blues
as a duo!!!! Such an honor. They've been a huge support for us.
Special thanks to Ricky & Dan!!!!!
photos by Kelly Thornton
SET LIST at Cincy
1. Keep On Loving You - original 2. Voodoo Music - J.B. Lenoir 3. Gritty Pretty - original 4. Trouble No More / Looking Good - Muddy Waters / Magic Sam
---
Now ...
we're busy preparing our list for Memphis. Pascal wants to go acoustic for the challenge as a duo. Many ideas for new originals and testing some of our regulars in an acoustic way. Everything we do will be unquestionably BLUES! 
NOTE for guitar geeks ...
Pascal found an amazing deal on a Harmony Stella (acoustic) with a Dearmond pickup being installed and fixed up by Bill Arnsparger from Columbus, Ohio. Pictures coming soon! So he's going acoustic through his Ampeg J-20 amp.
---
COMING UP!
Lil' Red & The Rooster Spectified!
Don't miss this special event at The Bay Car Blues Festival 2018 Nov. 3rd! Dave Specter will join us backed by Abdell B. Bop, Denis Agenet and on keys Fabien Saussaye!
Visit the Bay Car Blues Festival site!
Thanks for tuning in! Lil' Red